Committing to Commuting
Whether it was our choice or not to take the leap and make the plunge, it is done. We have removed one more exhaust spewing, chemical dripping, money pit from the road.
Like most families that I know we were a two car family, and it made sense for us once upon a time. My wife and I both worked full time and we lived in an area that did not have public transportation readily available and also was not bike friendly. So when we moved, we automatically defaulted to the two car situation that we were so accustomed to.
As time went on and we settled into our new situation we started to reassess the need for multiple cars.  My wife is not working while we are abroad, besides her side hustle, that is (check it out here), and the public transportation and bicycle infrastructure in our area is well established.  The more we looked at it, it was actually my full time work schedule in the same office, at the same time, five days a week that was less demanding of having a car on location than her side hustle was.
I recently completed a bike build as well, where I took an early 2000s Mongoose Wal-Mart bike, stripped it down to its frame and rebuilt it back up into a respectable cruiser style bike (check it out here). Just to add another little nudge, our house is less than one kilometer from a train station.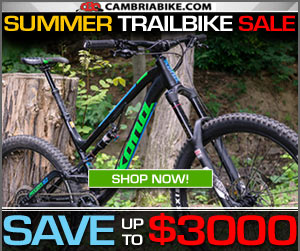 Still I dragged my feet, the hardest part about making the change would be to change our routines and our convenient, comfortable yet wasteful habits. As if the powers that be were alerted to my hesitation, the decision was made for us.
My car went from never giving us a problem, not even an inkling that something was amiss, to suddenly broken down on the side of the road and two days later pronounced D.O.A. Dead On Arrival by the garage mechanics.

We could have ignored all of these ever so subtle hints, ran out and threw a bucket of cash into another convenient conveyance, or we could adopt change and step out of our comfort zone for the betterment of ourselves and the environment. As if the title didn't give it away, we chose the latter.
Nevertheless, we still weighed the pro's and con's of being a one car family and commuting.
Pros
Commuting is better for the environment, and reduces our carbon footprint.
Bike riding is a healthy form of exercise.
Vehicles are a drain on your finances.
We could save around $700 a year on car insurance, $1000 a year on fuel and roughly $200-$300 estimated per year on maintenance and that is probably a low estimate.
Train commuting is safer than driving, trains don't often run into other trains because the driver was texting his buddy.
Bike commuting is safer than driving, yeah accidents happen involving bicycles but nowhere in the realm of car on car accidents.
Cons
If our one car breaks down, then we have no car.  This is bound to happen eventually.
Cold, rainy and snowy days are not fun days to ride a bike to work.
I would have to get up a little earlier and I would get home a little later.
Dependent on the trains running on time. (Who am I kidding, this is Germany the trains are always running on time).
I would need to buy a commuter train pass for around $800 for the year.
I would not be readily available during work hours in case of an emergency.
So there it was, all laid out on a piece of paper in front of me. The benefits were clear benefits and there was no disputing them. I found myself explaining away some of the con's. Yes, cars break down and if we only have one then we would have none. On the rare occasion that this does happen though, you are typically stranded no matter how many cars you own, also a few forced days at home while the mechanic repairs it or while you are on the market for another car doesn't seem so bad when trains and walking are so readily available.
The commuter train pass costs $800 a year, but I am saving at least $2000 a year by not having a car, so that is a no brainer.
Not being available in case of an emergency is the only one that really gave me pause. As I sat back and thought about it though, I couldn't come up with a single instance when I needed to get somewhere instantly. I was commuting, I wasn't stuck, I was just at the mercy of the train schedule, I may not be able to get somewhere as fast as if I had a car, but I wouldn't be too far behind it. Between the trains and my bike I could literally get anywhere if I had to. Also, unless the emergency involved my wife, we did have another car and my wife was likely to be near it.
So it's settled. I have committed to commuting. I will let you know how it goes.