A Hygge-lism Audio Book Review
**Caution** This review pays no mind to "spoilers".
"The Subtle Art of Not Giving a F*ck: A counter intuitive approach to living a good life" written by Mark Manson was released in September of 2016. It is a direct, not so subtle approach to living your best life.
In this book, Mark talks about how life is not all rainbows and fairy tales, and walking around pretending that it is, is not going to make it so.  Don't be misled by the title though, this book is not about not caring about anything either. It is really a balance of figuring out what to care about and what is important to you.  In other words, what to and what not to give a f*ck about.
It is a refreshing, honest look at life and people in general, almost an anti-self help, self help book. Delving into our most controversial personality traits, with entertaining metaphors like the disappointment panda, and the self-awareness onion.
Beyond the crudeness and "slap you in the face" honesty, he delves into deeper issues such as where fault and responsibility lie, they are not the same. He touches on anxiety, indecision, rejection and failure, not painting them in a negative light, but in turn as positive experiences that shape how we are. He points out how some of our worst experiences growing up, turn out to have the most positive impacts on our life and that we just can't see it at the time. He goes into the intricacies of how our values largely determine our outlook on life and how we feel about how successful we are. Eye opening perspectives delivered in a witty, honest, fast paced way than can be nothing but appreciated. He supports his points with well placed references to philosophers, historical facts, stories and quotes.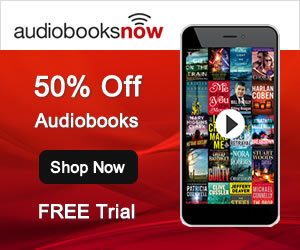 This was the first audio book that I have listened to solely in my car while commuting to and from work, and I would absolutely start it over from the beginning and listen to it all over again. It forced me to digest the book in small portions and really think about each part by itself before listening to the next. I am not typically a self help book kind of guy, but the title and the recommendations could not be denied, so I gave it a listen and I don't regret it. In fact, I recommend it to anyone else to give it a listen, whether you are a self help kind of person or not.
I plan on trying to switch from driving my car to work, to a combination of a bicycle and train for my commute this spring. I think that I just may make this my first headphone commute audio book for those rides.